CUSTOM COATING CONSULTANTS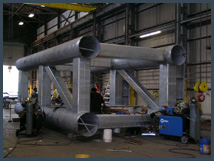 Custom Coating Consultants was established in May of 1993. We provide consulting, testing and third party inspection services to the painting and high performance coating industries in the western United States. We have experienced and highly trained personnel who have worked in the industries for many years. Our inspectors are trained and certified by the National Association of Corrosion Engineers (NACE).
Our employees all have backgrounds in the coatings industry, both from the sales side of industrial coatings and from the application side. Combined experience exceeds 30 years worth of technical and application knowledge. We feel that these are very important attributes and this is what sets CCC aside from other inspection/testing companies in the coatings industry.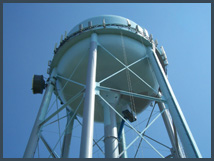 As a company we strive to have a team work approach on every project that we're involved in. This approach has allowed CCC to build a very diverse and strong customer base, allowing us to continue to provide responsible, fair and accurate services to customers in the western United States.
We are a mobile company that has provided services to many parts of the United States. We have proven many times the value of independent third party inspection. We strive to help our customers receive the quality of workmanship they are expecting. We look forward to assisting you with a project in the future.
CCC has been utilized on projects in the following industries:
Petro / Chemical
Marine
Municipal potable water storage / Waste Water Treatment
Floor coatings / Secondary containment
Metallizing / Galvanizing
Fireproofing
Cementitious / steel / wood / gypsum substrates